In today's environment, organizations are well-positioned to make a powerful, positive impact with their innovation. While many organizations have focused on improving the triple bottom line by increasing their sustainability efforts, or those in their supply chain. However, organizations have relatively extensive resource pools, full of top talent, capital, supplier networks, brand reputation, and more. This means that they are well-equipped to not only make process improvements, but also to truly innovate and invent to make a difference where it's needed. For example, these innovations in clean technology and medical technology can improve the environment and save lives, respectively.
In addition to producing social benefits, organizations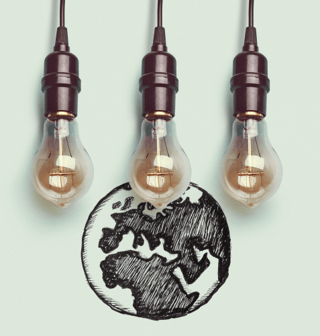 who spend resources and efforts on social innovation can reap internal benefits (though that shouldn't be the driving motivator). First, many of the industries ripe for social innovation require disruptive innovation as opposed to incremental. For this reason, companies which can successfully innovate in these industries can take competitive advantage and experience strong growth. Similarly, innovating for impact can bring a layer of positive brand reputation both socially and innovatively.
So how can your organization start making an impact through social innovation?
Make it a strategic priority.
The values, mission, and strategic goals of an organization should always drive the actions of the employees. Building social innovation into organizational strategy sets an example from leadership that it is a core priority and empowers employees to focus attention there.
Collaborate for impact.
Innovation doesn't need to remain in-house. Working in an innovation ecosystem with partners, suppliers, customers, or even competitors, can spread the positive impact and growth generated from your collective social innovation efforts.
Foster innovation diligently.
Fostering an innovation culture in the organization encourages employees to innovate continuously. Techniques like inventor incentive programs, innovation competitions, or designated unstructured time are signals from leadership that innovation is expected. Combined with a socially-driven mission statement and strategic goals, innovating for impact becomes a priority for employees as well as the organization.


When organizations strategically prioritize social innovation, it can bring high value socially to those they serve, as well as their own organization. Building an innovation culture is core to empowering and encouraging employees to take action and innovate for impact. To learn more about building an innovation culture, download this free ebook.