We have a lot of experience working with companies across diverse industries, from high tech and biotech to pharma, energy, entertainment, manufacturing and more. No matter your company's size, location or type of business, our services team is here to help you. They know intellectual property, every inch of the Decipher platform, best IP management processes and workflows, and how to make you successful.

Implementation and Training
Don't fret, this is not complicated. We have a preconfigured "gold standard" based on years of experience that can have you productive almost immediately. But of course Decipher is flexible enough to give you a tailored fit. It's not "our way or the highway." We are excellent at adapting to your existing way of doing things.
Process Improvement
Through years of experience, we have helped numerous organizations improve their invention disclosure process and other workflows. We can make you better at what you do! We have powered major increases in invention disclosure volume as well as the quality of the disclosures.


Product Support
It's included! We stand by our product. We are easy to reach and eager to help. You will find our product specialists to be knowledgeable, professional, responsive and reliable.
Data Migration and Normalization
We are really good at getting your information into the system. We not only have powerful data import tools, but we have an extreme eye for detail. This, combined with our domain expertise, has led to the discovery of lots of duplicate records and other data problems. We have saved clients a lot of money and helped them sleep better at night knowing they have a clean and up-to-date inventory of their IP.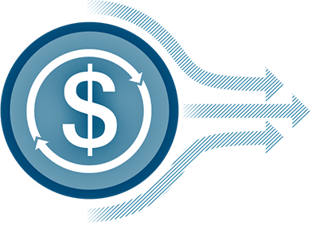 Best Practices
We can help solve bottlenecks, reduce workloads, strategically organize your IP, audit your inventory and help you thrive with best intellectual property management practices.