Download the eBook: Building an Innovation Culture from the Ground Up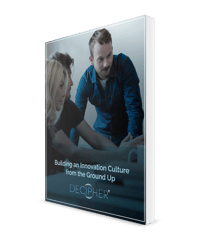 The world's most successful companies empower employees and create sustainable competitive advantage through innovation culture. For organizations beginning their innovation initiatives, it can be difficult to build an innovation culture from the ground up.
This ebook will give you six focus areas for building an innovation culture at your organization, and provide you two examples of the cultures of two successfully innovative companies.