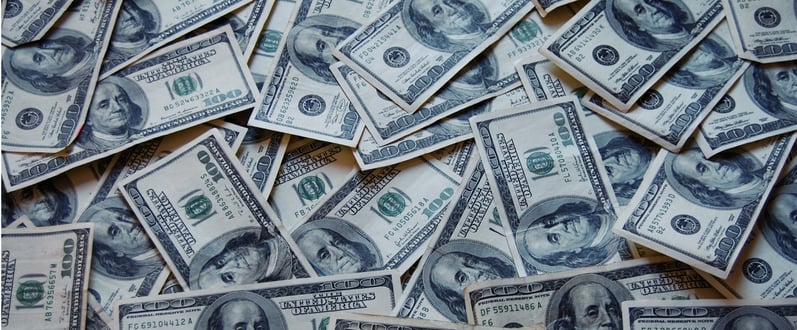 Businesses often don't have trouble managing their intellectual property (IP) budgets when first starting out. With a small IP portfolio, the costs of obtaining and maintaining protection are easy to track. As those businesses scale, however, there are more assets to keep track of, and more bills to pay. Let's take a look at this challenge, the risks associated with letting your budget get out of hand, and some keys to management that can help you maintain control.
The Biggest Challenge of Managing a Budget for IP
An organization's ultimate goal is the same thing that makes IP budgeting difficult: growth. Scaling businesses typically find themselves adding to and diversifying their intellectual property portfolios. The big challenge is keeping track of associated expenses as they increase exponentially along with portfolio expansion and as IP assets become entangled with various products, services, license agreements and other obligations. Depending upon any given IP asset's stage of life, financial performance and strength in the market, growing portfolios have concomitant fees and expenses in the form of:
Government fees for patent, trademark and copyright applications and registrations;
Ongoing prosecution of pending applications;
Related attorney fees;
Third-party services such as clearance & freedom to operate research (if utilized);
Infringement monitoring services (if utilized);
Administration of invention disclosures, existing portfolios, license agreements and other commitments;
Government maintenance fees (annuity payments) for patent and trademark renewals;
Legal fees and costs of litigation.
Tips for Addressing IP Budgeting Challenges
In general, there are some practical approaches to controlling your IP budget. Below are just a few examples.
Closely Manage Attorney Spending
For every asset in your IP portfolio, there are going to be associated legal costs all along its lifecycle – from inception to protection to ongoing maintenance and management. While legal services will always be an important component in your overall IP budget, regularly evaluating them along dimensions of legal spend by law firm, attorney, asset, and results can help you contain and control those costs. It is also important to get your outside legal counsel selections right.
Establish a Regular "Audit" Routine
Regularly assessing or auditing your intellectual property portfolio – including innovation activities and pending invention disclosures - can help you weigh your costs and opportunities. For example, maintaining awareness of IP ownership - which assets have been internally-produced, which IP is licensed in from outside players, how the IP is deployed and how it's performing - can help leadership make faster and better decisions about balancing costs and directing new profit opportunities. Furthermore, an IP audit will inform leadership about the productivity of the innovation team and their ability to successfully meet company goals.
Consider Streamlined Early Applications
The global knowledge economy, and the evolution of technology upon which it is based, is becoming increasingly competitive. Most countries are now first to file jurisdictions, meaning that if you're pursuing patent protection for an invention, it is essentially a race to the patent office. There are benefits to filing provisional patent applications. Although these are interim steps and not fully matured "nonprovisional" applications, they can have significant appeal for businesses managing a budget for IP: They're easier and faster to complete, cheaper to file, and can establish an early priority filing date. They're not right for everyone but are worth considering.
Similarly, brand protection in the form of trademarks should never be overlooked as part of an overall strategy. Early filings establishing baseline priority dates come in the form of "intent to use" applications. On the trademark side, this is another way of expediting a form of intellectual property protection with greater speed and lower initial cost.
Maintain an Organized Portfolio
It is a virtual certainty that you'll spend more if you're disorganized. There's little science on knowing where the tipping point is, but invariably there comes a point where spreadsheets, file folders and banker boxes are no longer sufficient for organizing and cataloging a company's intellectual property and innovation activities. It is critical for better overall performance, and more specifically for managing an IP budget, to maintain an organized IP portfolio.
How Do You Keep an Eye on Your IP Budget?
A lack of coordination among departments to find IP portfolio information equates to disorganization, overlooked details, and misinformed decisions. Those decisions can cost hundreds of thousands and even millions of dollars in losses due to poor protection or missing out on potential revenue sources. Instead of relying on disconnected internal processes, participants and stakeholders, you can equip your team with IP management software.
Decipher®, the IP management software from Innovation Asset Group, features all of the tools companies need to track asset data related to budget.
With particular reference to the invention and IP creation phase, it's going to be useful to have an approach to budgeting with more precision. Patent cost estimation is particularly useful both for fashioning patent application budgets aligned to business goals, as well as making faster and smarter renewal decisions ("do we really need that patent in Lithuania?"). This is challenging at best to do manually. Fortunately there are technologies that can assist.
In addition to estimating patent costs, Decipher can help with:
Legal spend management that leverages the LEDES billing standard, giving you a good read on the amount and effectiveness of your attorney costs.
Automation and a central information repository allow innovation teams to cut down on administration time and costs, and act independently of outside counsel.
Information on asset protection statuses and their relationships with products, services and license agreements can help you determine current value and project future costs.
Get a handle on your management process for IP budgeting today with a free trial of Decipher. Our team of IP experts will set you up on the platform and give you 30 days to explore all of the time saving and records maintenance benefits of a comprehensive IP management system. No hassle, no obligation, and no costs - just 30 days to recover additional information about your IP portfolio's performance and budget. Click here to get started!