Manage Your Portfolio with Excellence
Get the depth of insight you need into your intellectual property portfolio. Decipher will keep your IP assets neatly organized in a central, secure repository and enable you to surface information in seconds. You will have a clearer understanding of how your portfolio is actually being used – or wasted. Your IP and related expenses will be in better alignment with your business strategy. You'll be more competitive. Your inventors, IP managers and indeed the entire organization will grow in value. Sounds good?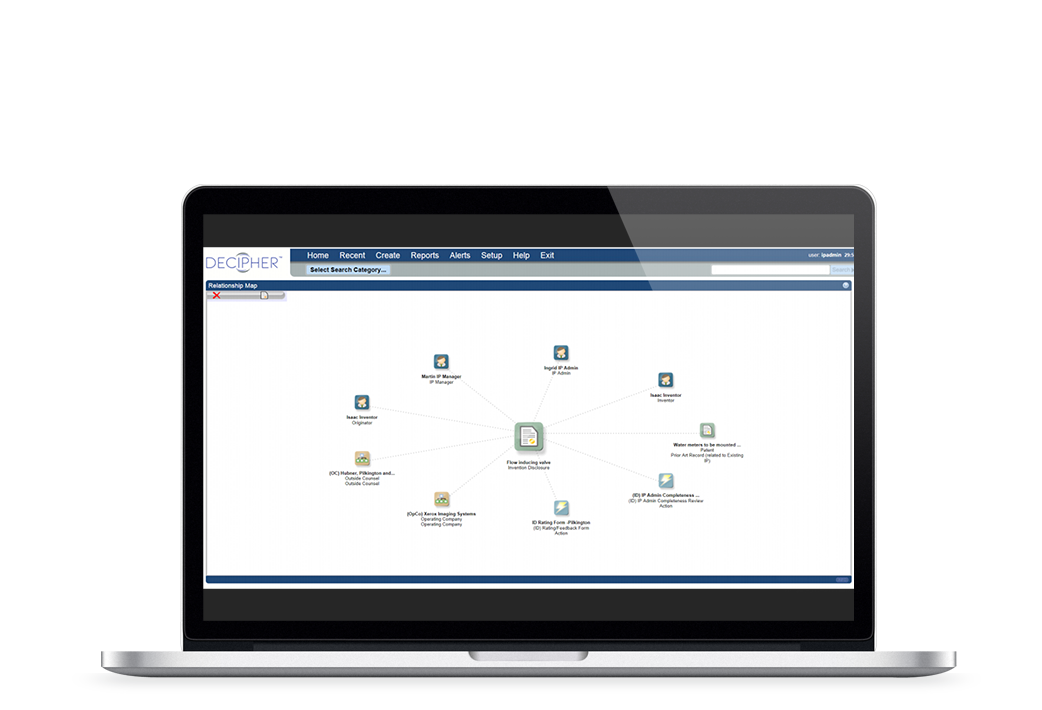 Get a Complete View of Your Assets
The value of intellectual property is best understood in context. With Decipher, you can cross-reference your intellectual property assets with associated products, licenses, royalties, expenses, agreements, business units and people.
When it comes time to decide whether to renew a patent or family of patents, know when to hold 'em and when to fold 'em by understanding - in minutes instead of days or weeks! - how they're deployed and how they're performing.

Know which products use which IP so you can innovate ahead of the curve.

Drill down for details. Decipher won't just show you if a product is associated with a license agreement, it will let you drill down and see its terms. A patent is associated with a certain inventor? Decipher can show you that person's nondisclosure or invention assignment agreement.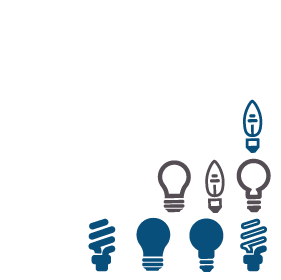 Align IP with Business Strategy
The right hand should know what the left hand is doing. Is it among your company's goals to drive more innovation and create more IP? License and monetize some of the IP it already has? Either way, it takes lots of ideas to filter down to the best ones that create intellectual property. Decipher can help you track innovation activity and IP assets so you can know whether you're on track with business requirements. This saves a lot of time and expense, and helps to grow more value.
Make informed decisions with powerful built-in analysis and reporting.

Set innovation targets and measure progress against them.

Get real-time insight into productivity and identify inhibiting factors.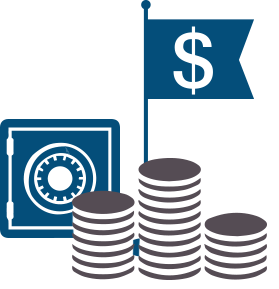 Manage and Control Costs
We're big on accelerating innovation, and we also understand that limited resources can force hard choices. Decipher helps you make better decisions faster, increasing efficiency and reducing costs. Better IP portfolio management let's you see waste, reduce risk and spot more potential opportunity.
Cut IP administration costs up to 75% by automating tasks and streamlining workflows.

Free up more time to focus on what you do best.

Manage better to limited budgets by keeping a closer eye on IP asset performance and pruning waste.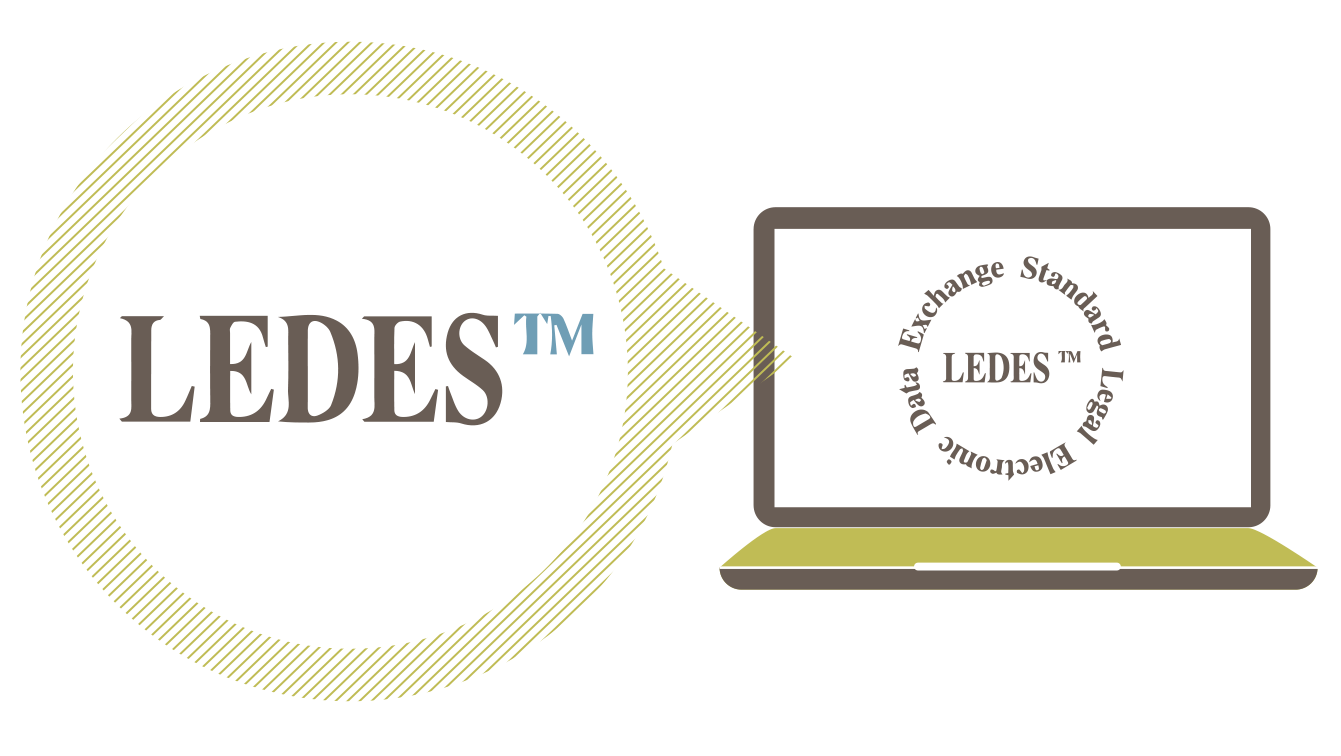 Leverage the LEDES Standard
Decipher Billing Automation leverages the Legal Electronic Data Exchange Standard (LEDES) — the widely adopted standard for efficiently categorizing and transmitting legal billing information. The Decipher Legal Billing Automation module will save you even more time and empower you to control your costs by viewing outside legal services in proper context.
Create a master report showing all costs and activities performed by all firms for all outstanding patent cases.

Create individual reports broken down by patent asset, law firms, tasks performed, individual timekeeper, and more.

Compare and identify the most efficient external firms for needed legal services.