Get Actionable Insights into Patent Costs
With our Patent Cost Estimation tool, you can run patent cost forecasts on-demand. Whether you want to get the big picture or drill down to specific items, the Patent Cost Estimation tool can provide reports tailored to answer your most pressing business questions.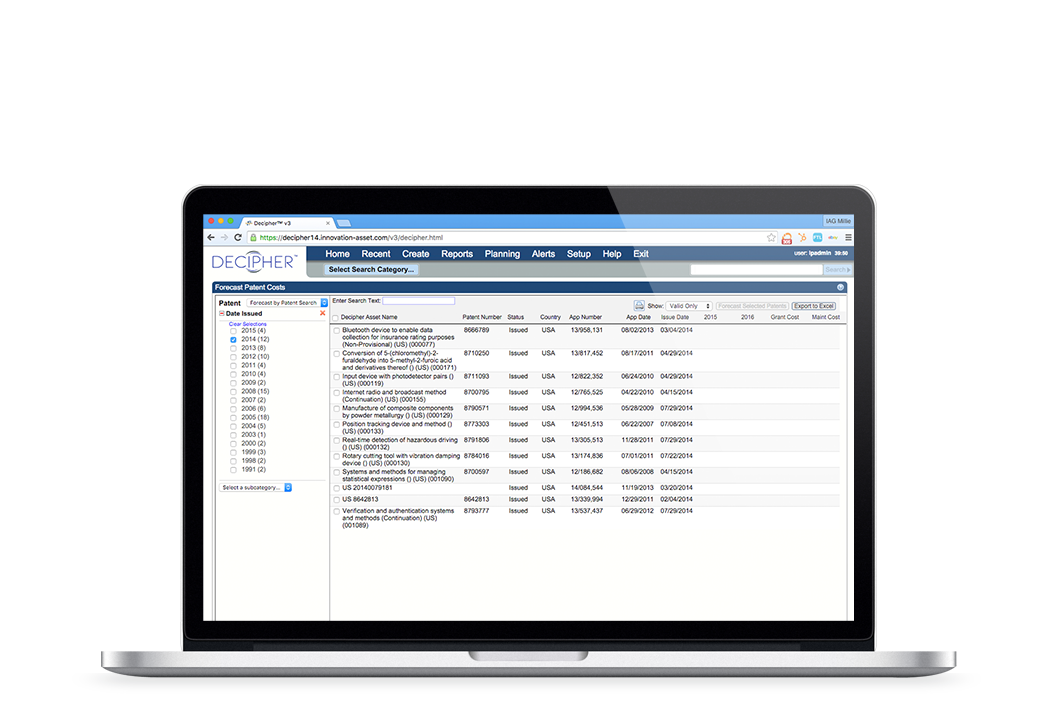 Instantly Forecast Patent Costs Over Multiple Years
The Patent Cost Estimation tool provides reports showing future costs from official fees, attorney fees, and renewal fees over the lifetime of your patents. Automatically integrate fees to produce accurate, intuitive, and actionable reports. Fees such as:
International costs & exchange rates

Patent complexity

Local attorney fees
Make Informed Decisions
Get insight into the true costs of your patents at a glance, enabling you to run precise ROI analyses and make faster decisions.
Produce reports on individual patents or your entire portfolio

See costs broken down by patent, fee type, year, and end-of-life totals

Leverage insights to make better budgeting decisions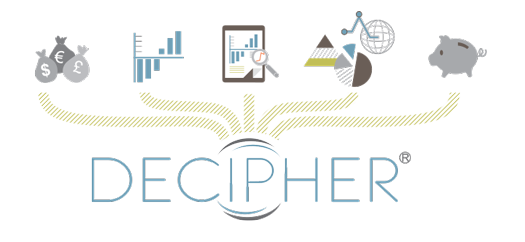 Keep Financial Data Centralized & Secure
Automatic data entry and seamless communication of cost data across the Decipher platform ensures that you'll never have to hunt around for the information you need.
Centralized, secure access to all your cost & patent data from anywhere in the world

Unlimited users and flexible permissions mean you can get cost data to the people who need it

Control access to financial information