Effective intellectual property management hinges on the ability to collect, analyze, and use data to make informed decisions. We've already discussed how data is the key to successful intellectual property management; in this article we'll outline which metrics your organization should be tracking throughout the intellectual property process.
Innovation & Ideation
Internal innovation is the key to sustaining a dynamic intellectual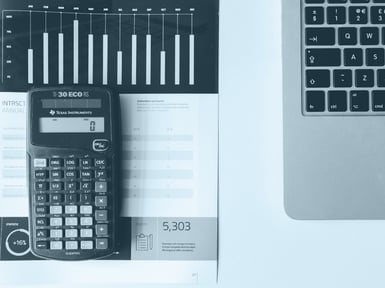 property portfolio throughout your organization's existence. You can track innovation in your organization by measuring a number of diverse metrics. Here are samples you could use:
Time spent per employee innovating
Cost to support innovation initiatives (i.e. inventor incentives, contests, tools, staff, etc.)
Number of inventions generated
After innovation generates ideas amongst your employees, track the progress of those ideas into inventions and further into intellectual property. Measuring this progression can help your organization evaluate the return on specific innovation efforts in order to build repeatable processes. To track how ideas become intellectual property, you could measure:
Time to complete (i.e., efficiency of) the invention disclosure process
Patent application costs
Quality of invention disclosures (number of iterations; prosecution costs; rate of issuance)
Intellectual Property Performance
Once all your organization's great ideas have become intellectual property, it's imperative to track their success in order to leverage intellectual property effectively. Here are some metrics you can use to track intellectual property performance:
Revenue generated from sales of products using patented assets
Revenue opportunity generated from licensing
Patent annuity expenses compared with revenue performance per jurisdiction
These metrics can give your organization clear visibility into the return on investment (or lack thereof) generated from your intellectual property portfolio.
Legal Spend Management
Similarly, tracking data related to legal costs associated with intellectual property can help the organization keep that category of spend in check. Your organization should track spend data from both internal and external efforts, such as:
Paralegal and related administrative expenses for internal intellectual property team
Cost of tools and technology used to manage intellectual property legal processes
Costs of outside intellectual property counsel compared with results
Process Improvement
Tracking intellectual property data can similarly help to improve your organization's internal operations and efficiency, and reduce costs. To identify bottlenecks or areas where there may be room for improvement, try tracking:
Time to complete each step of the intellectual property process
Labor and resource utilization at each stage
Drop off rate of an intellectual property asset's progression
For example, if the data shows that many ideas don't progress past invention disclosure, you may want to determine how long that part of the process takes and if it is underresourced.

Tracking data is crucial to a successful intellectual property management strategy; it can help your organization determine how best to leverage intellectual property assets, optimize processes, and effectively allocate resources. An intellectual property management system can collect data at all points of the process, providing a single source from which you can easily analyze. In addition, intellectual property management software can help to automate pieces of the process which may be slowing progress. Read this brief case study to learn how Cascade Microtech took control of their intellectual property performance and realized a 150% return on investment.