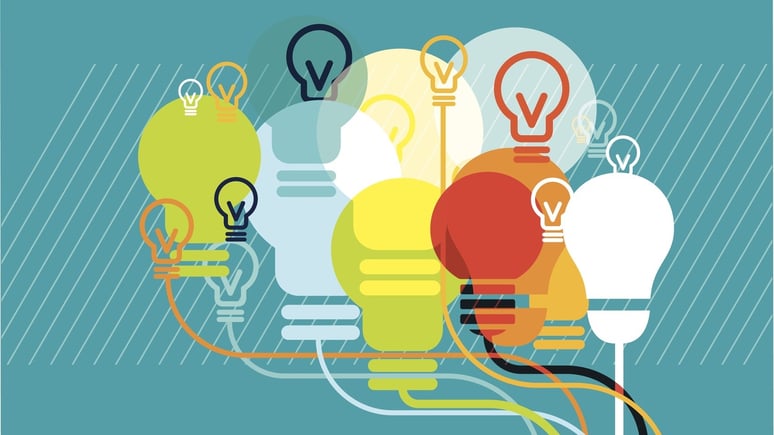 At certain periods during the year, business slows down. This especially holds true for companies beginning a new year after the holidays. Leaders often emerge from that time of year with new vigor and new ideas for profit growth. But even though idea flow hasn't stopped, execution can be slowed. It takes some time for employees on leave to return to their posts, or to reassess what they were working on and pick it back up. As a result, cycle times take longer.
By emphasizing business agility, or the ability to quickly start anew or change a course of action, companies can fight those annual innovation pipeline slumps. So how do teams build up their agility?
Team Cohesion
Developers, engineers, and other knowledge workers are earliest in the innovation pipeline. But typically these days inventors are not islands unto themselves. It really does take a village to raise an idea – or a thousand points of light if you prefer. Most patent applications today name multiple inventors. When a good idea is born, it travels an increasingly complex journey as more and more people become involved in its evolution. In other words, invention is now mainly a collaborative process.
So how do you maintain cohesion in a collaborative setting? It's a leadership thing, which in turn fosters autonomous action toward a common goal.
Many businesses now use a variety of techniques to bring teams together…and keep them together. They practice inclusion, maintaining transparency in the process for relevant participants; they set and broadcast clear goals to help ensure everyone's rowing the same way; they exercise trust, fun, creativity, open & safe communication, and reward. In short, they nurture a strong sense of "we're in this together, for the good of the organization." There are plenty of techniques. The key is to be mindful of, and to honor, how the parts contribute to the whole.
Regular Analysis & Education
When projects go smoothly - or go awry - it's vital that team members assess what happened. What did teammates do differently in terms of communication? What was the review process like? How were things documented, organized, maintained and measured throughout the innovation pipeline? Post-mortem reviews are very effective tools for constant improvement. And regular training and education based on such experiential wisdom helps to maintain a competitive edge.
Explore the 7 Key Metrics for Measuring Your Innovation Team's Efficiency. Go to article >>
Clear Process
Have you laid out the innovation process for your entire team? R&D participants can act more quickly and confidently if they understand their role in context. When considering the workflow for your team, consider the following:
Content: What criteria should be met at each stage in the innovation pipeline?
Context: What are we trying to solve? In what order must steps must be completed, and why?
Relationships: What are the best pairings of people and resources?
With a clearer overall picture, employees can perform work with less oversight, and fewer meetings, questions, and distractions.
Productivity Tools
Technology is everywhere, and can be used to power the innovation process. Good IP management software is specifically designed with innovative businesses in mind. It can serve multiple functions, such as a central and secure repository, workflow engine, and performance analyzer. The best of these systems, like Decipher™ by IAG, enhance overall team productivity. By adding each member of the innovation team as a user, employees can receive automatic notifications when their review or other work is needed on an asset. It can also helps management to contain costs and manage legal billings from outside counsel.
Decipher makes a direct impact on revenue, too - see how Cascade Microtech
saw a 150% return on investment with their IP management software >>
Sometimes it takes more than just a few extra activities to really drive your innovation team. The business itself must foster creativity and a drive to produce - and protect - something new. Has your company taken the right approach to innovation? Find out in this free downloadable guide to Building an Innovation Culture From the Ground Up.