In today's highly competitive marketplace, innovation has become a necessity. Innovation allows companies to grow, not only in profits, but in market share and brand recognition. As the rate and quality of demand from consumers and B2B customers increases, so do their expectations that what you're selling them is the most up-to-date, cutting edge product they can buy. If you're not suitably invested in innovation, you can bet that your competitors are.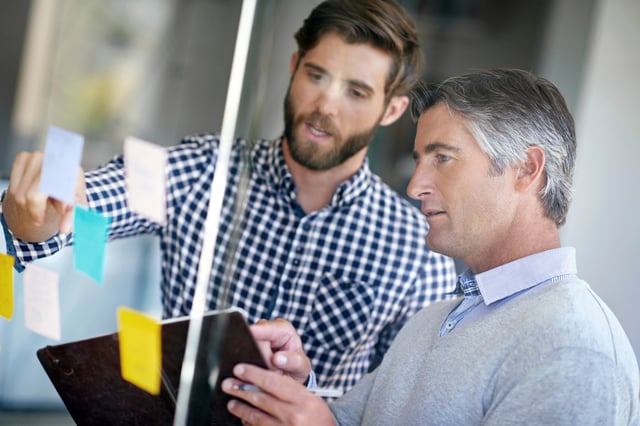 So how does a company nurture innovation? If you look at the top innovation companies right now, they all have one thing in common: Incentivized and energized thinking cultures. Building an innovation culture in the workplace might at first seem like something decreed from the top down, and while that's true to an extent, innovation is really in the souls of the knowledge workers themselves. They just need to be liberated to achieve their potential. These simple steps can help:
Instill a desire for understanding what customers care about

. It can sometimes be confusing as an employee to clearly understand on whose behalf your efforts are devoted, or at least in what order: The company? Customers? Management? Shareholders? All of those constituencies are important, but without happy customers, without excellent solutions to real world problems, there is no effective business. Encourage employees at every turn to understand the challenges customers face, the missing pieces, to empathize. Truly great innovation follows from this.

Grant employees unstructured time.

Allow a percentage of time

in which people can pursue ideas they're passionate about. This provides flexibility to work on innovations that may be valuable. You can impose general guidelines to ensure there's relevancy while still allowing the knowledge worker to have fun in this idea playground. You might be surprised at how many more ideas are captured and not slipping through the cracks.

Reward employees for ideas or inventions.

Consider establishing an

inventor incentive program

to encourage employees to submit new and useful ideas. The pros outweigh the cons.

Host company-wide contests to encourage broader participation.

Holding contests is a great way to garner ideas from employees whose day job isn't centered around new product development. Just make sure to celebrate the winners with prizes, executive recognition, or even the freedom to use company resources to pursue the idea.
Empowering Employees to Innovate
Once employees are motivated to start innovating, it's important to empower them with the tools and resources needed to turn their ideas into reality:
Make it safe and comfortable to innovate.

Employees need to know that their ideas will see the light of day and that they'll be heard by their managers and colleagues. They need respectful feedback and an encouraging environment in which to pitch ideas, test them, fail and learn.

Provide innovation tools.

Employees need tools in order to explore their ideas further. Examples include easy and fast access to research and prior art, testing or brainstorm frameworks, customer information and survey data, a network to share and iterate on ideas, and a well organized internal IP database.

Establish training in innovation methods

so they can keep getting better, and help others as well. Provide relaxed-setting refreshers on best practices for time allocation, company relevancy, confidentiality, customer careabouts, alignment if IP with company strategy, etc.
Building an innovation culture from the ground up isn't easy or fast, nor is improving upon what already exists. But it is worth the effort - every time. Either way, it's important to ensure that you are taking advantage of all the great ideas that have been generated. Ensure that you're actively reviewing every idea and transitioning the best ones to intellectual property for the company. Implement an intellectual property management solution to leverage those assets.