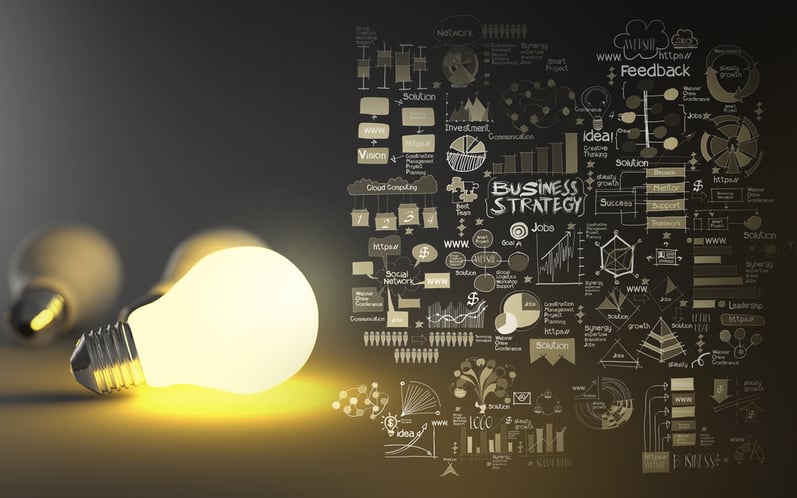 Intellectual property (IP) rights are valuable assets for any business and play a key role in setting you apart from your competition. It is imperative for organizations to capture, review and act on innovative ideas rapidly, and nearly impossible to do it manually. An increasing number of organizations are using intellectual property management software to manage their IP assets more effectively.
IP management software helps streamline the process, making it simple for inventors to securely disclose their ideas, reviewers to quickly analyze and act on them, and leaders to strategically leverage them.
Are you missing growth opportunities in your organization? Are you spending too much time and money in the wrong areas? If so, it may be time for you to consider investing in IP management software to:
Speed up and increase innovation productivity;

Make faster and better decisions;

Eliminate many manual processes.
Before implementing a solution, check out these key features that will help you manage and grow your IP portfolio:
Invention Disclousure
Ensuring that your software has invention disclosure functionality will help to streamline collaboration, increase innovation output, and improve the quality of the invention disclosures. Repeatable workflows powered by good IP management software will reduce human error and facilitate clear communication among innovation teams. Response times will improve with automated alerts when action is needed, such as:
Invention disclosures ready for review;

Review completed and ready for decision;

Route for patent application or hold as trade secret.
Portofolio Management
You should have a clear understanding of how your intellectual property is actually being used, how to bring it into alignment with your business strategy, how it is performing (or not), and what else it's connected to (licenses? multiple products? partner arrangements?). To understand all of that, is to have the power to leverage it for business advantage. Some key features to look for include:
Ability to organize and catalogue existing IP assets such as patents, trademarks, copyrights and trade secrets;

Ability to cross-reference IP to products, contracts & commitments, inventors and royalties;

Ability to look at patents and make quick decisions about whether you should incur the expense of renewing them;

Ability to create powerful reports and see what's happening at a glance.
Legal Spend Management
Tracking the costs and managing the payments associated with outside counsel can be difficult to control and understand. It is not optimal to wait until you are being consumed by legal fees to act. Look for these features:
Automatic importation of billing data from outside counsel;

Matching legal costs to IP matters;

Analysis of spend by law firm, lawyer, and type of work performed;

Reports showing all costs and activities performed by all firms for outstanding patent cases;

Comparison and identification of the most efficient of the external firms on your roster.
Patent Cost Estimation
How long is it taking you to figure out the maintenance and renewal costs of patents in various countries? A good IP management solution should instantly show you the future costs from official fees, attorney fees, and renewal fees over the lifetime of your patents. This information will help you make better and faster renewal decisions – and can save you a lot of money.
Data Visualization
IP management software should shed light on your most critical information through data visualization tools and dashboards. It should be easy for any team member to set up the key metrics and quickly measure progress against their strategic goals.
Are you interested in seeing how many pending projects are generated by a specific team member? Which of your collaborative relationships are operating most effectively? Specific months or quarters that are more productive for your team? Data visualization is key to improving efficiency and better decision making.
Interested in how these features could help your organization? Get a handle on your intellectual property and innovation management processes today with a free trial of Decipher®.
Decipher, the IP management software from Innovation Asset Group, features all of the tools companies need to identify, organize, track, manage, budget for and leverage their most valuable assets. Our team of IP experts will get you started quickly. Take 30 days to explore all the benefits of a leading IP management system. Click here to get started!