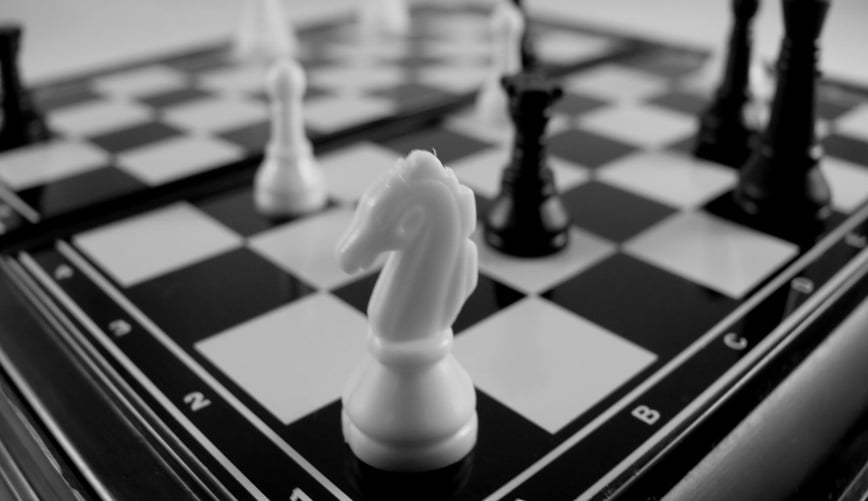 When you've built the perfect innovation and patent strategy for your organization, it can be easy to turn your team loose and expect the process to just fall into place. Execution can easily go awry, however, and any delays or obstacles that crop up during the process can derail that perfect plan. While the timing and methods by which businesses carry out their innovation process may vary, there are some tips that can almost always be applied to enhance cost-effectiveness and productivity. Read on to learn five of those tactical tips.
Setting Development Budget
A structured budgeting process is going to improve all the processes that come afterward. Analyze your past IP development activity and see if you can identify where bottlenecks occurred. Was there a delay in funding approval? Were there missing historical records that prevented preparation for invention disclosure? Tracking data related to research time, any necessary production or prototype creation, resource consumption, and even identifying the team members' efficiency on certain projects relative to others can help you organize those resources. Pre-approvals and specialized assignments are good ways to streamline development and enter the disclosure process more quickly.
TACTICAL TIP: Set up pre-approvals for resource allowance where possible to avoid communication bottlenecks.
Assigning Employees
Once you've pushed past the development process, identifying each team member's role is still going to play an important part in moving a meritorious idea closer to patent protection. What are the inventor's responsibilities during the disclosure process? Can work be delegated to multiple members of the innovation team? For certain projects, is it better to work with one internal lawyer or manager over another? If necessary, is outside counsel with a relevant field of expertise readily available? Specifically guiding your team and assigning them roles will help them work autonomously and take action when the time comes.
To set these assignments, review your past projects and identify the most likely scenarios to come up according to your patent strategy. Set up a training session with relevant team members and walk through the workflows that should be followed according to the situation. Hold these sessions at least quarterly to keep everyone on the same page.
TACTICAL TIP: Hold regular trainings where you review team members' actions in specific scenarios to encourage autonomy.
Scheduling Meetings for Review
If you've gone through the invention disclosure process, you know that multiple meetings will be required among the inventor, counsel, and your patent review committee. In order to prepare an invention for submission to the PTO, the application should be airtight, and analysis by various team members and subject matter experts is the best way to secure that outcome. Examine the four major stages of invention disclosure - initial submittal, completeness review, patent review, and submittal to outside counsel - and see if you can identify how many meetings occur at each stage. By referring to the meeting trends, you can plot some of those meetings on your production calendar in advance, ensuring that scheduling doesn't become an additional obstacle to protecting your IP.
TACTICAL TIP: Upon analyzing trends at each stage of the disclosure process, set a meeting schedule beforehand to avoid coordination delays.
Building Your Patent Application
Although the invention will vary with each submission, the application format remains largely the same. Knowing this, you can build up a library of the details and descriptions from past applications so they're ready to use for the next application. Details will of course change, but it will streamline your efforts and enhance the odds of success to be able to readily refer to your historical archives as a starting point for updating art or other patent descriptions when submitting new applications. Templatizing these documents will allow you to perform more simple revision actions as opposed to starting from the ground up, ultimately saving time. Once created, categorization and labeling of these items will drastically speed your cycle times and make you that much more competitive.
TACTICAL TIP: Templatize your description format, prior art, or other details that you know will need to be included in the final application. Use an intuitive and well-structured process for storing and retrieving these templates.
Assessing Legal Spending
Legal counsel is an integral part of your patent strategy. Having counsel available in some respect will always be necessary, but not every counselor will be the best possible fit for your business. Rates can fluctuate, and better fits in terms of subject matter expertise may emerge as your own inventions and processes change. Regularly surveying the pricing and effectiveness of outside firms and practitioners can help keep you abreast of the most suitable partnerships for your organization, increasing the odds of better outcomes and helping you contain costs.
TACTICAL TIP: Regularly check in on your legal spending and relationship with counsel to assess fit and optimize results.
As you can see, being able to take a holistic view of the different stages throughout your patent strategy is going to be the key to making informed decisions along the way. You can ultimately maximize your productivity, facilitate communication, and reach the patent application stage sooner with those insights. Gathering that information and organizing it all can be difficult to achieve on your own, but with IP management software, a lot of that capability is built right into the tool. Discover how scaling businesses use that software and other strategies to get the most out of their IP in this free eBook.