Download the eBook: Navigating IP Management in a Collaborative Environment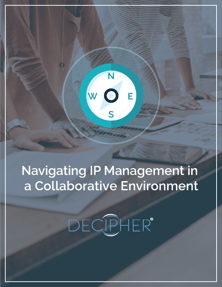 Collaboration has a major impact on the productivity and quality of an innovation team's work. Organizations must take special care to navigate the sea of trade secrets, existing IP, and nondisclosure agreements in order to gain the full benefit of working in a collaborative environment. Do you have a plan in place to get the most out of your innovation partnerships?
Download this eBook to get acquainted with the team members in a collaborative setting, the challenges they face in everyday work and in crises, and the strategies organizations can use to overcome these obstacles.